Portable Stand
The best support that fits in your backpack
Here you can find a pdf with instructions to create your own cardboard.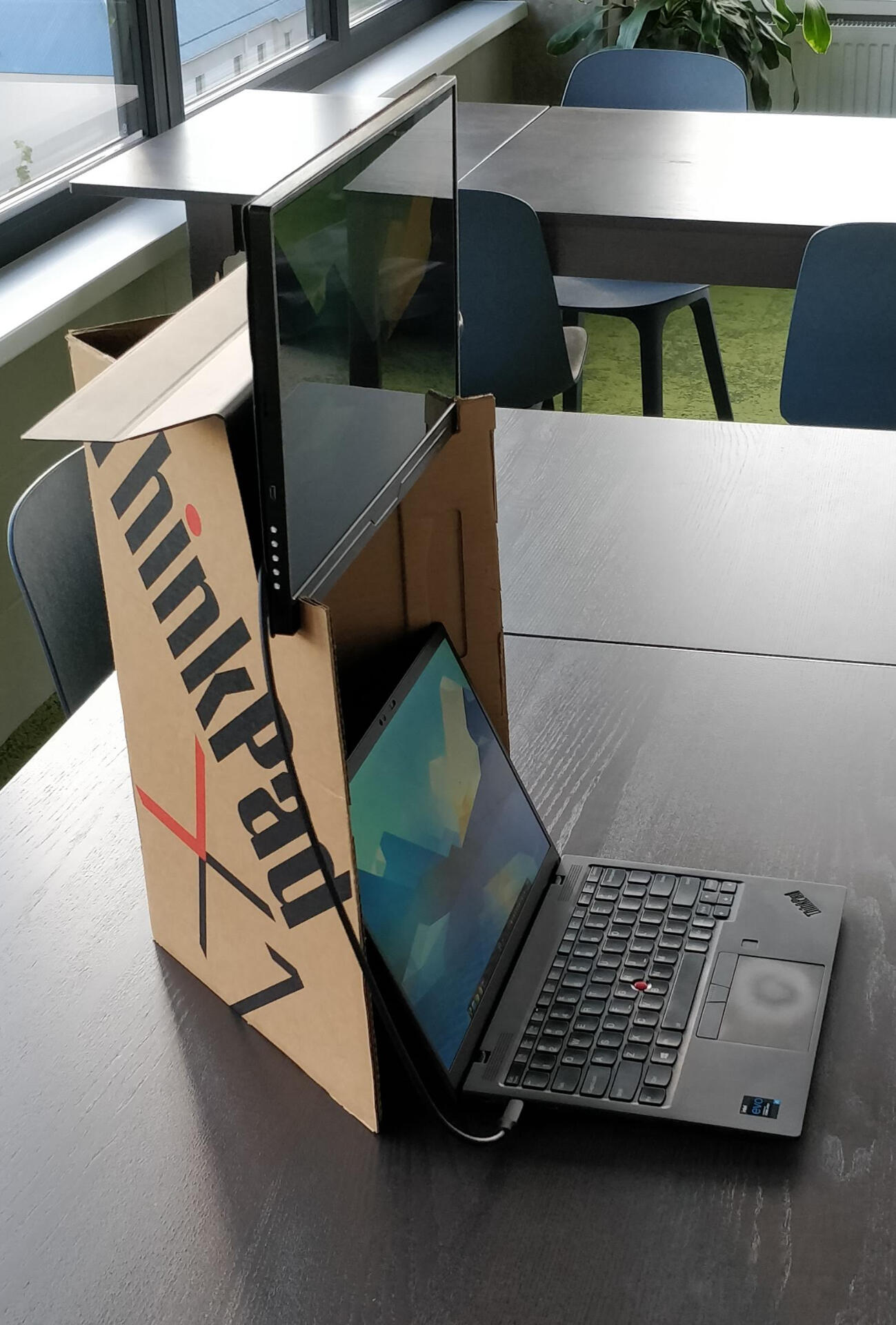 ---
Multipurpose
You can use it as a stand for the secondary screen, or as a standing desk.
---
Lightweight
Made of cardboard. Environmentally friendly and very light. You won't notice it in your backpack.
---
Foldable
It folds very easy and fast. As easy as opening and putting your screen or laptop on top.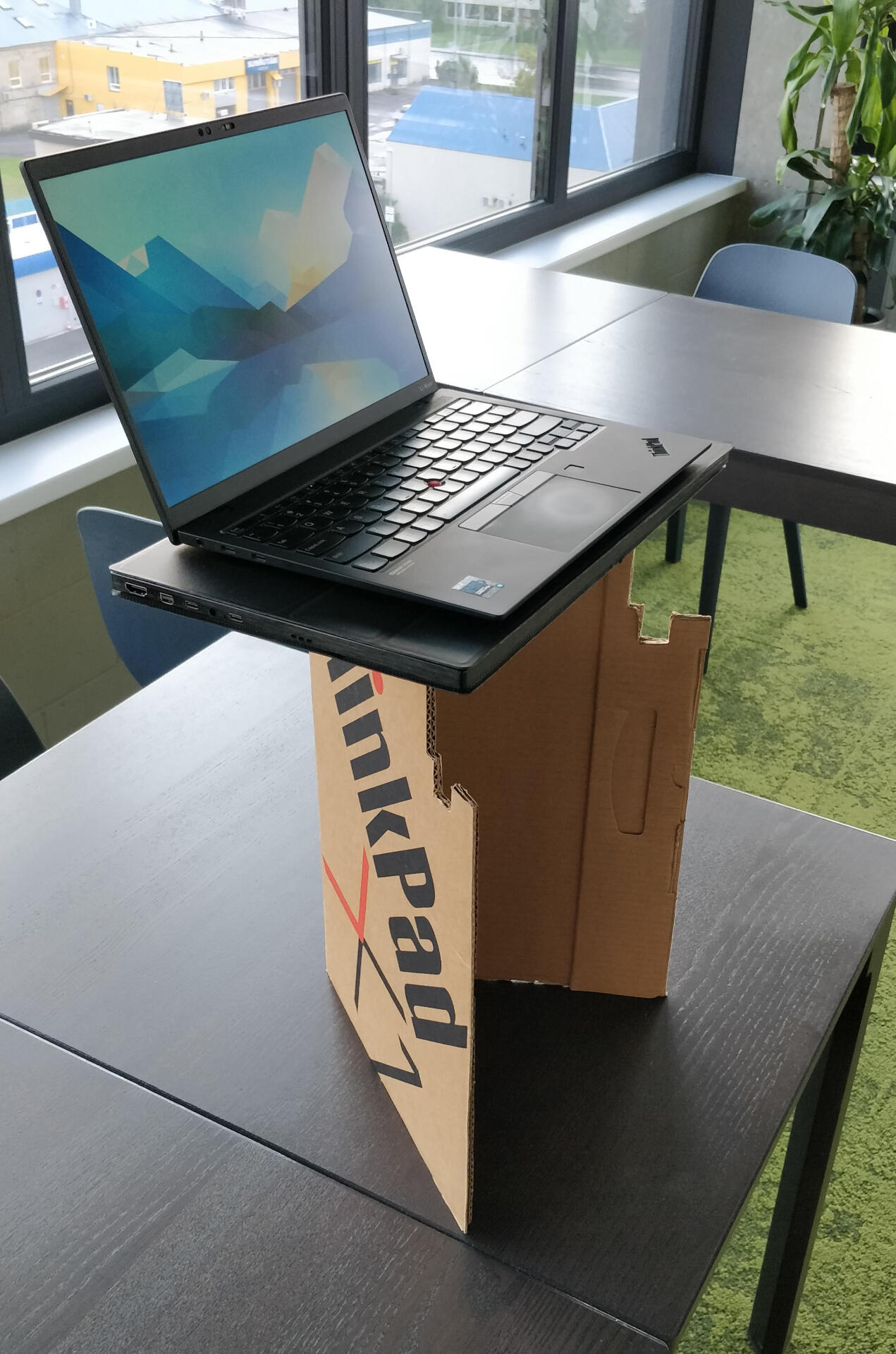 Multipurpose
Standing Desk
It is not good to always work sitting down. Now you can work standing up anywhere you go.
Lightweight
Avoid carrying unnecessary weight
You have an elevated monitor, you can use the keyboard and trackpad of your laptop. No need for an external keyboard or mouse.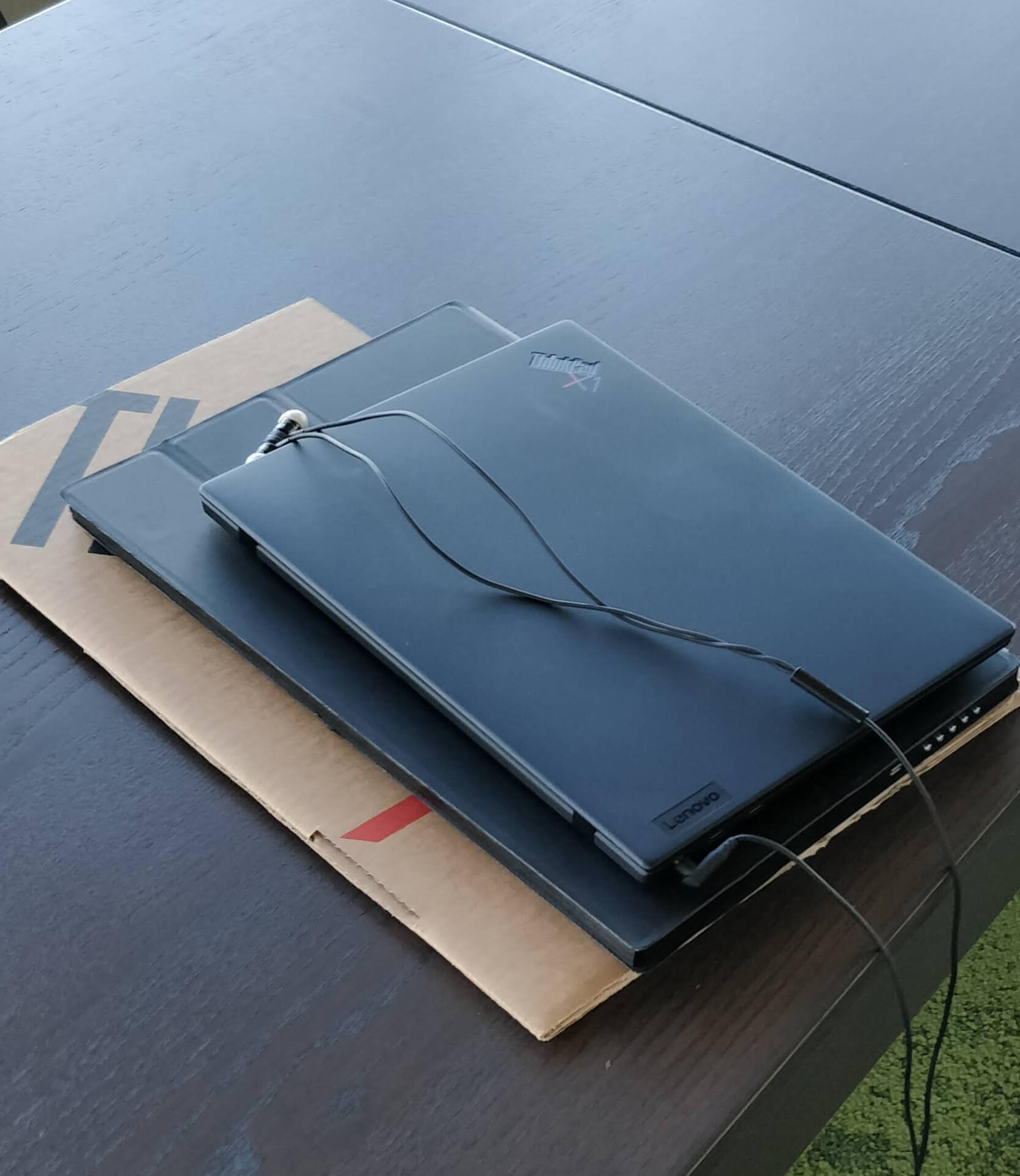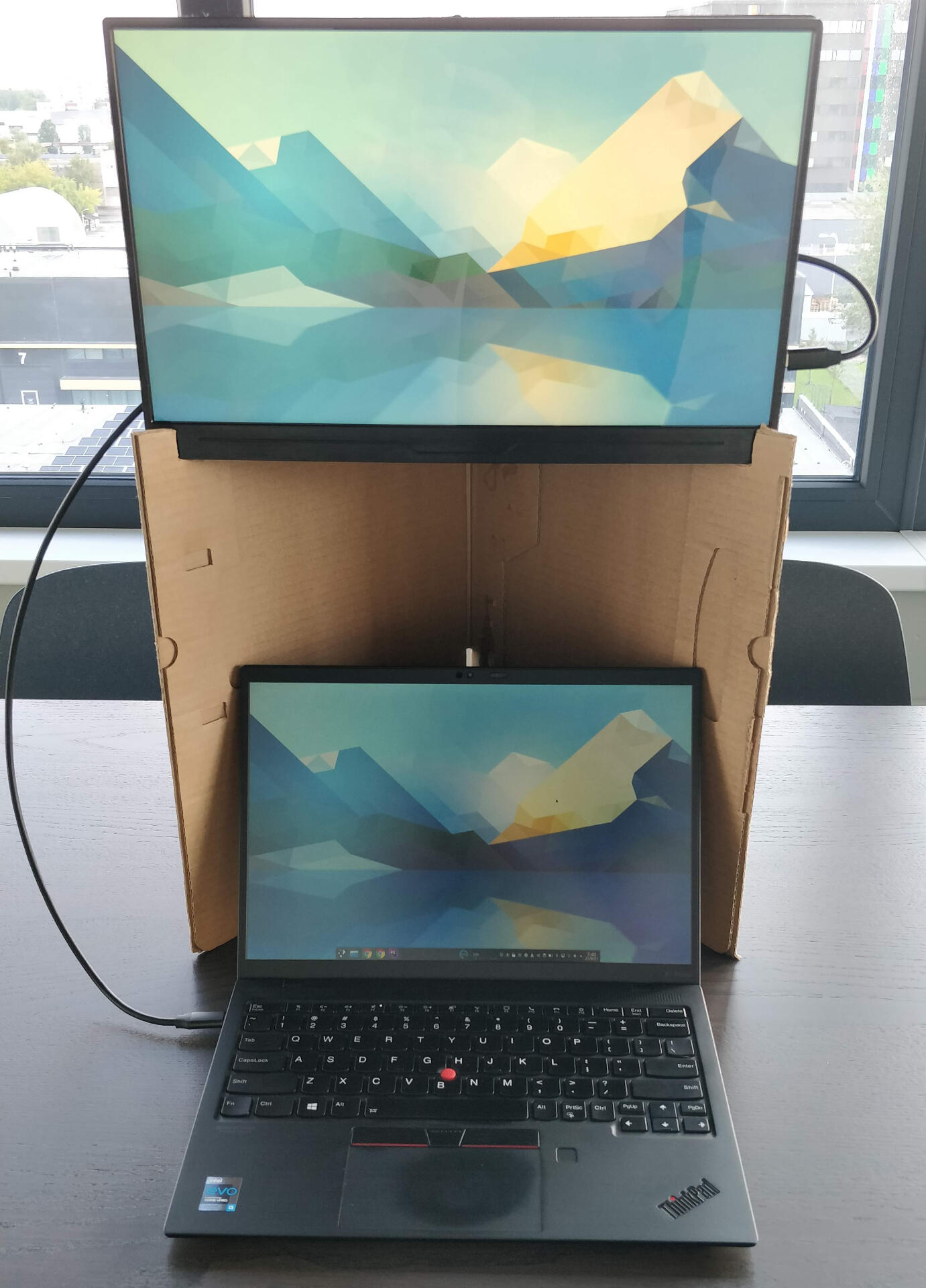 Ergonomics
Avoid neck pain
By being able to have a monitor at your eye level, you avoid having to look down. It is more ergonomic, avoids bad posture and unnecessary pain.
Foldable
Fits in your backpack
It folds very simply and takes up very little space. Ideal to go to work in the coffee shop, coworking or for digital nomads.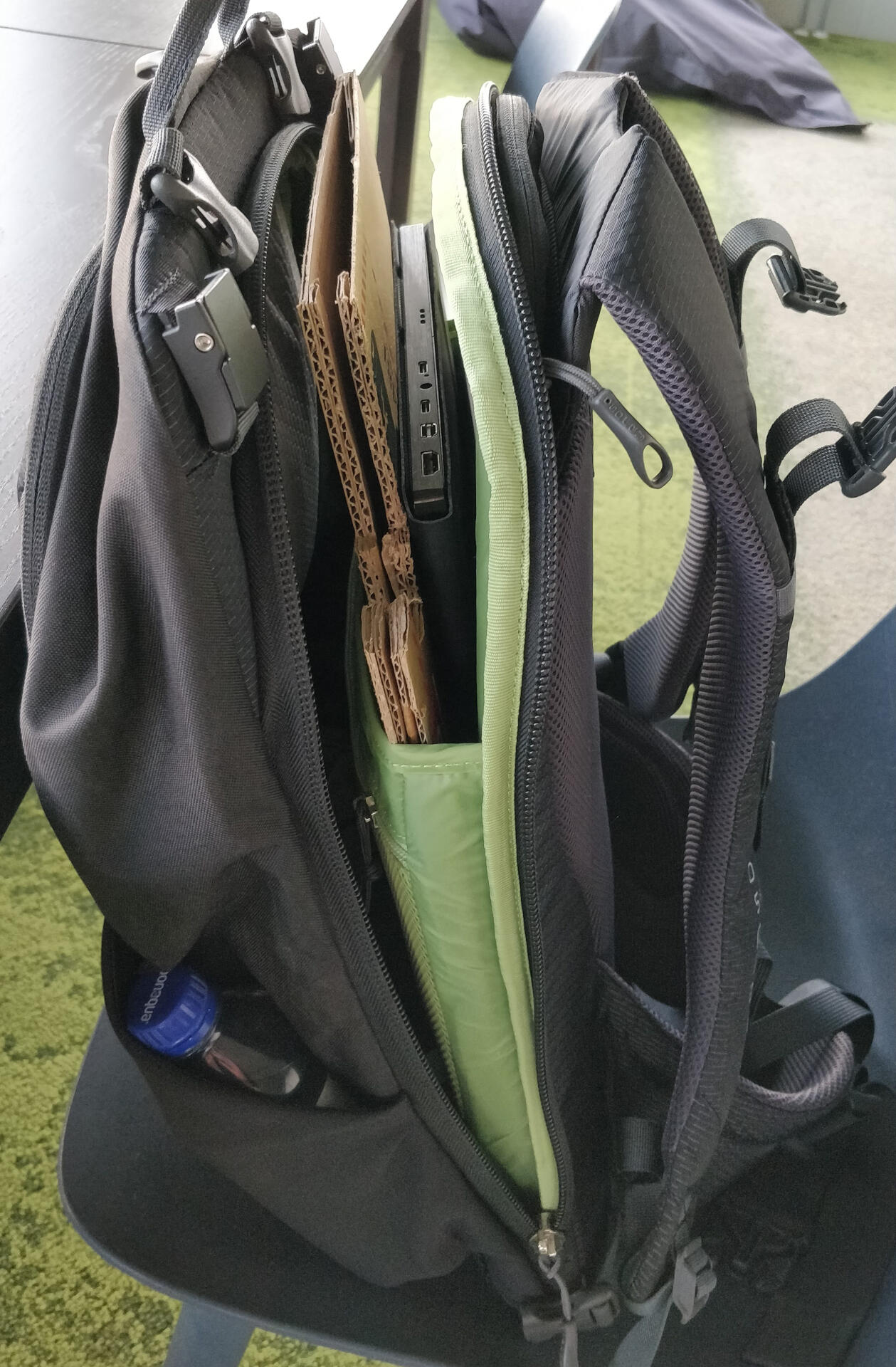 Portable monitors
You don't have a portable monitor?
Here are the best portable monitors you can find for use with this cardboard.
From cheap monitors to the most expensive and highest quality ones.
Give me your opinion
Do you have a problem? Tell me which one, maybe I can help you.